My Great-Grandfather was a Spy:
An Under-the-Radar Operative for José Martí
Information about my paternal grandfather, Genaro Hernandez, was always scant and why was always a mystery to me.  It all made sense, however, when my research took me to Key West, Florida to meet with Tom Hambright, revered local historian.  Then and there I found out he was a spy.
"Most of these guys who led or supported the Cuban War for Independence from Spain in the late 1800s needed to operate under the radar for their safety, " he said.
And my grandfather was one of them. We don't even know where he was born.
Here are two likely scenarios:
Most likely is that his family fled from Cuba to Key West during the 10-Year War which began in 1868. My grandfather would have been just 3 years old then.
Family records indicate that his spouse-to-be and my paternal great-grandmother Alicia Reyes' family migrated, along with many others, about that time from Havana to Key West as cigar-factory owners. This was about the same time Vicente Ybor came to Tampa. The rest is local history.
Another possibility, perhaps linked to his intelligence work, is that he officially migrated from Cuba to Tampa in the mid-1890s just prior to the war breaking out.
Records about my great-grandfather are scant for two reasons other than his covert activities.
"It's difficult to locate information in Cuba where records were kept in parishes and the Great Key West Fire of 1886 destroyed U.S. Census and most other records at the official headquarters of the Revolution, Hambright said.
We do know, however, that Genaro Hernandez was a founder of the Cuban Revolutionary Party. A widely-circulated picture of him and the other founders with Jose Marti was apparently taken on Marti's visit to Key West on January 5, 1892 at which time the Party's platform was ratified.
This photograph, shown above, is displayed prominently at the San Carlos Institute, Key West's Center of Cuban Culture & Patriotism on Duval Street. See more at: http://www.institutosancarlos.org
Evidence points to his coordinating/arranging this and likely other visits to unify efforts in Tampa and Key West and across the U.S. At this convention of sorts, delegates from Tampa met in Key West following a visit there where Marti delivered one of many impassioned speeches in Ybor City.
Published sources describe my grandfather as the "young invitation and event coordinator" who met and welcomed Marti to Key West that day and who spontaneously stood on a soapbox of sorts to introduce him to the multitude. He is also described as a young cigar worker who was instrumental in coordinating fundraising efforts from other poor laborers who served as the base of the Revolution's supporters.
Accounts indicate that Marti went back and forth from Key West and Tampa many times. On this occasion he left Key West and headed to Tampa to have the key colony ratify the platform which was subsequently adopted nationally by numerous colonies in numerous states supporting the cause.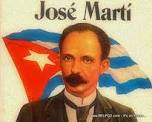 His work with Marti and the cause evidently continued at least until 1894 and possibly until Marti's death in 1895 or even until the end of the Cuban War for Independence in 1898.
Again, his path is hard to decode, a mystery.
In 1894, it is recorded in publications of that time that my great-grandfather worked publicly as a Presbyterian minister … ostensibly taking his passion, zeal and fundraising talents to the pulpit in Tampa to form and become pastor of the Cuban Congregational Church where plans were to start a school for Cuban schoolchildren. That same ministry may have taken him back and forth from Cuba after the revolution as many missionaries, some of whom may certainly have been spies, descended upon the island as it gained its governmental independence. Catholicism was, at that time, equated with the Spanish government and fell out of favor with many Cubans and Cuban Americans of that era, sources indicate.
At the same time he was practicing his ministry — like so many other Cuban-American families in Tampa in those days – ours operated a cigar factory, La Floridana that had moved from Cuba and again from Key West. The factory shuttered, as did many, during the Great Depression when cigarettes were far less expensive and far more in demand than hand-rolled cigars which the general population could not afford.
The reason for his death, like so much about his life, is a mystery. Was it natural or precipitated by clandestine events from his past?  That will likely forever remain a mystery.
My grandmother, Angelica, was just 7 years old when he died I am told suddenly at age 40. His spouse and my great-grandmother, Alicia, remarried and died in 1950 when I was just two years old. His 96-year-old grandson and my dad, Henry Vega, Jr., who still resides in Tampa, did not know or has long-since forgotten the little I've discovered.
Genaro Hernandez is buried in the City of Tampa's Woodlawn Cemetery in the Old Section, Pioneer Garden.
© 2016 Advantage-Plus Resources, Inc. & SuccessAfter60.com. All rights reserved.
Editor's note:  For more information, click the link below.
http://www.tampabay.com/news/humaninterest/ancestry-research-reveals-that-great-grandfather-in-tampa-spied-for-mart237/2307272